Teaching in Thailand
Have you ever looked into programs to work abroad? How about English teaching jobs in Asia? Well, you're not alone, which is why guaranteed English teaching jobs in Thailand with MediaKids Academy is perfect for you! Let us be your passport to the world. Many people are turning to TEFL jobs in Asia. And Thailand has largely become known as the best place to teach English in Asia.
We often find ourselves caught up in the fast-paced lifestyle, stressed out with daily woes, and worried about life's trials and tribulations. But in Thailand, however, you will experience nearly the opposite. Word of this relaxed and easy-going lifestyle is out! And that's why so many people are making the change and applying to teach in Thailand.
The Thai way-of-life that you will experience (and love) can be best described by three phrases which are spoken in conversation extremely often:
          ·         "Mai bpen rai" = no worries / no problem
          ·         "Jai yen yen" = cool heart / keep calm
          ·         "Alai godai" = anything is ok / doesn't matter
In addition to the lifestyle, you will instantly fall in love with Thai people. They are always smiling, genuinely care about your well-being, and go above and beyond to make you feel comfortable. Thai food has been praised as one of the best cuisines in the world, and there is so much natural beauty in Thailand for you to explore. Whether you're looking for a bit of a break from the fast-paced life of your home country, some travel & adventure, an immersive cultural experience, or a complete lifestyle change – Thailand is the place for you!
The Students
Children are treasured in Thai culture. In fact, the entire country, however old, displays a wonderful childlike, carefree innocence. They expect learning to be fun and will appreciate a sense of humor from their teacher. Students here are highly respectful of their teachers and obedient, but playful, in the classroom. If you're looking for an excuse to spend your days filled with fun activities and humorous children – Come work in Thailand as an English teacher!
About Esan
Most of the job opportunities are located in the area of Thailand called Esan. This is the northeastern part of the country that's unlike the busy Bangkok life. Esan is rich in authentic Thai culture, and you'll enjoy all that Thailand truly has to offer here.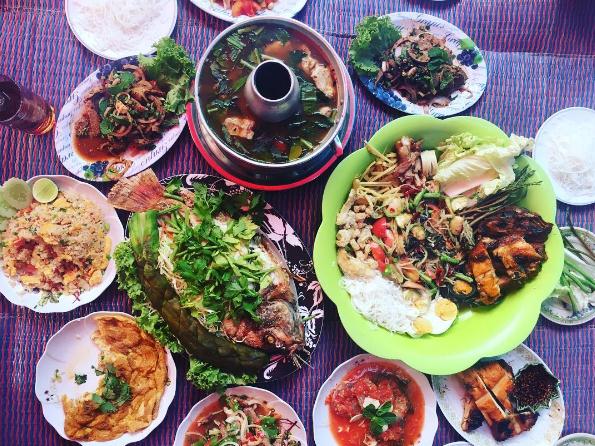 Here's just a quick list of benefits of living in the Thai country-side vs. Bangkok:
·     Remarkably cheaper cost of living, allowing you to save for travels and vacations during and between semesters
·     Authentic legacy of traditions, rituals, music, dance, and architecture (Get ready to be the envy of Instagram!)
·     Natural and picturesque beauty of the lush surroundings
·     Fun-loving, easy-going, and hospitable locals
·     Becoming a local celebrity in your town
·     Healthier and, arguably, tastier version of classic Thai cuisine
·     Becoming a key member of the community, loved and cherished by all